WASHROOMS
We have a few sets of washrooms in our campground. One is located in our overnight camping area, and the others are located at the front of the camp near the minigolf and swimming pool.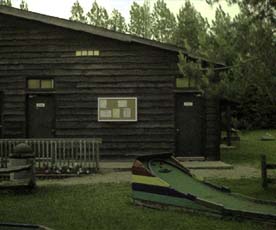 Showers are located in the washrooms at the front of the camp as well. To have a hot shower,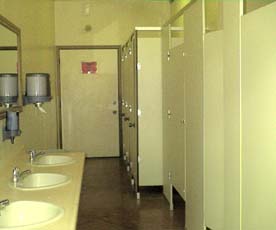 you just knock on the store window, tell them your name and lot number and they will give you a key that will open the shower doors for you. Our showers are free of charge but please return our keys after use as others may be waiting to take one as well. There are 3 ladies and 3 mens shower stalls in each washroom.