OVERNIGHT CAMPING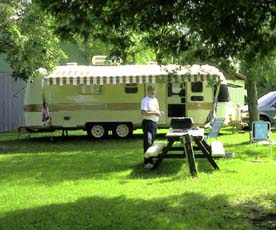 We have a very spacious area for our overnight guests. This is the place you will be if you are here for the night, weekend, or the week. All of these sites have water and hydro hookup. We also specialize in group camping and if you have a group coming and would all like to be situated together, we can accomidate this.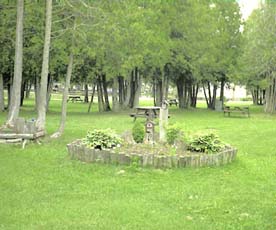 Very often groups situate themselves in a circle and use one common firepit for everybody. This area was designed to fit the needs of these groups perfectly.
If however you are a real outdoors person and prefer to have an unserviced site, our Wilderness area just might be for you.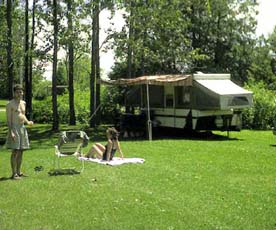 Our wilderness area is located in the back of the campground and each site is very secluded. Everybody who ever stays in this area always comments on how much they enjoyed themselves and their site.
Depending on availability, between the two areas we have over 50 sites to choose from. Sometimes reservations are necessary to ensure the spot you choose as your own is available to you. This is especially true on long weekends an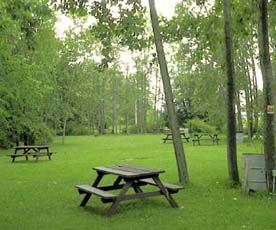 d busy summer months.
Our rates are very reasonable as you can see.